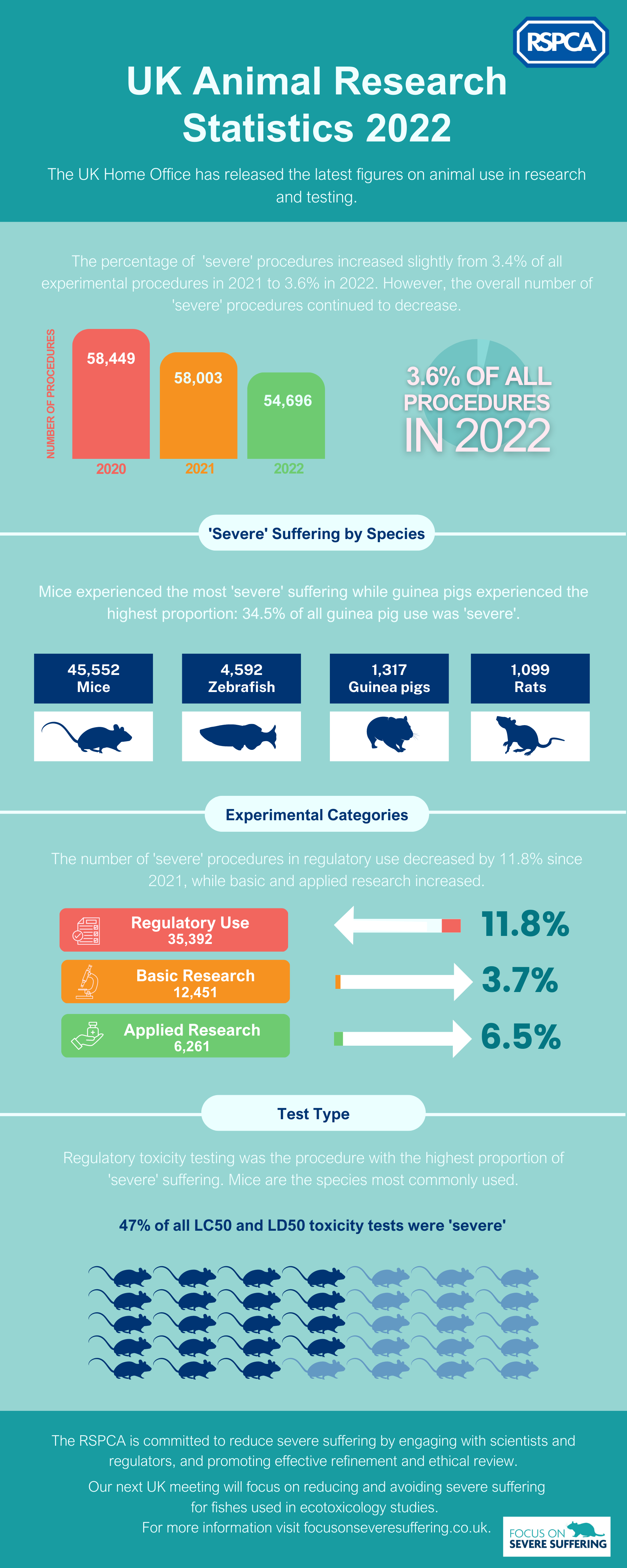 There has been a significant decline in the number of laboratory animals experiencing 'severe' suffering in the UK. Since 2014, there has been a remarkable 61% reduction in experimental procedures causing 'severe' suffering. The 2022 statistics continue to demonstrate this trend, although between 2021 and 2022 there was a slight increase in the proportion of severe procedures, from 3.4% to 3.6%.
Regulatory use accounts for the highest percentage of 'severe' suffering, and it is therefore encouraging to see that this has decreased by 11.8% since 2021. To further address this issue, our upcoming meeting in the UK, on 16th November, will focus on animal use in ecotoxicology. We will bring together scientists, animal technologists, veterinarians and trainers to discuss ways in which humane endpoints can be implemented more effectively. More information about this meeting will be posted on our events page, and registration details can be found here.
The full report can be found on gov.co.uk.